32 Teams. Rise up! NFL Kickoff 2018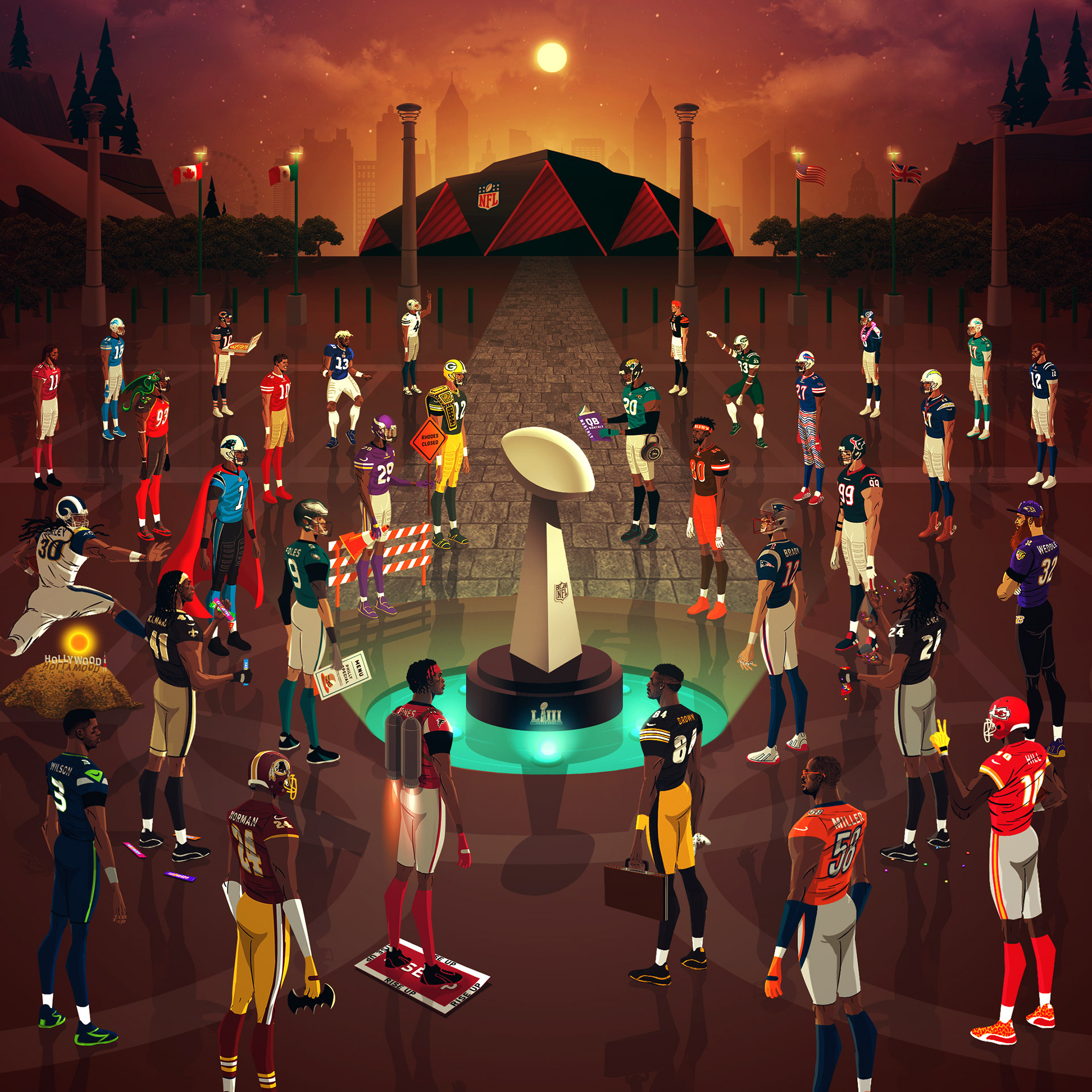 This is the second year in a row that I was asked to illustrate a social piece in honor of the NFL's 2018 Kickoff. There were some familiar challenges that had to be considered: 
1) each of the 32 teams must be represented by 1 designated player, and all 32 players must be depicted within a relatively confined space (1200x1200)
2) The laws of perspective make it difficult to represent all players in an equitable, prominent manner (which often upsets fans whose teams are placed in the background)
3) the host city, Atlanta, must be depicted in a somewhat accurate manner (with the help of a co-worker, John Trail, I chose centennial park as the backdrop and included some signature features that hopefully will resonate with fans who are familiar with the area) 
4) time constraints as a result of juggling multiple projects and the fact that I am a husband/father of 3!
5) players' faces/visage must be recognizable even on smaller mobile devices ( I have an iPhone se)
I am sure there will be many offended/disappointed fans again this year but I did my best to make the illustration as engaging as possible. Trying to be mindful of the fact that I am still developing as an illustrator and that I should really appreciate the process. Overall I am so grateful for the experience and am excited for the season to start!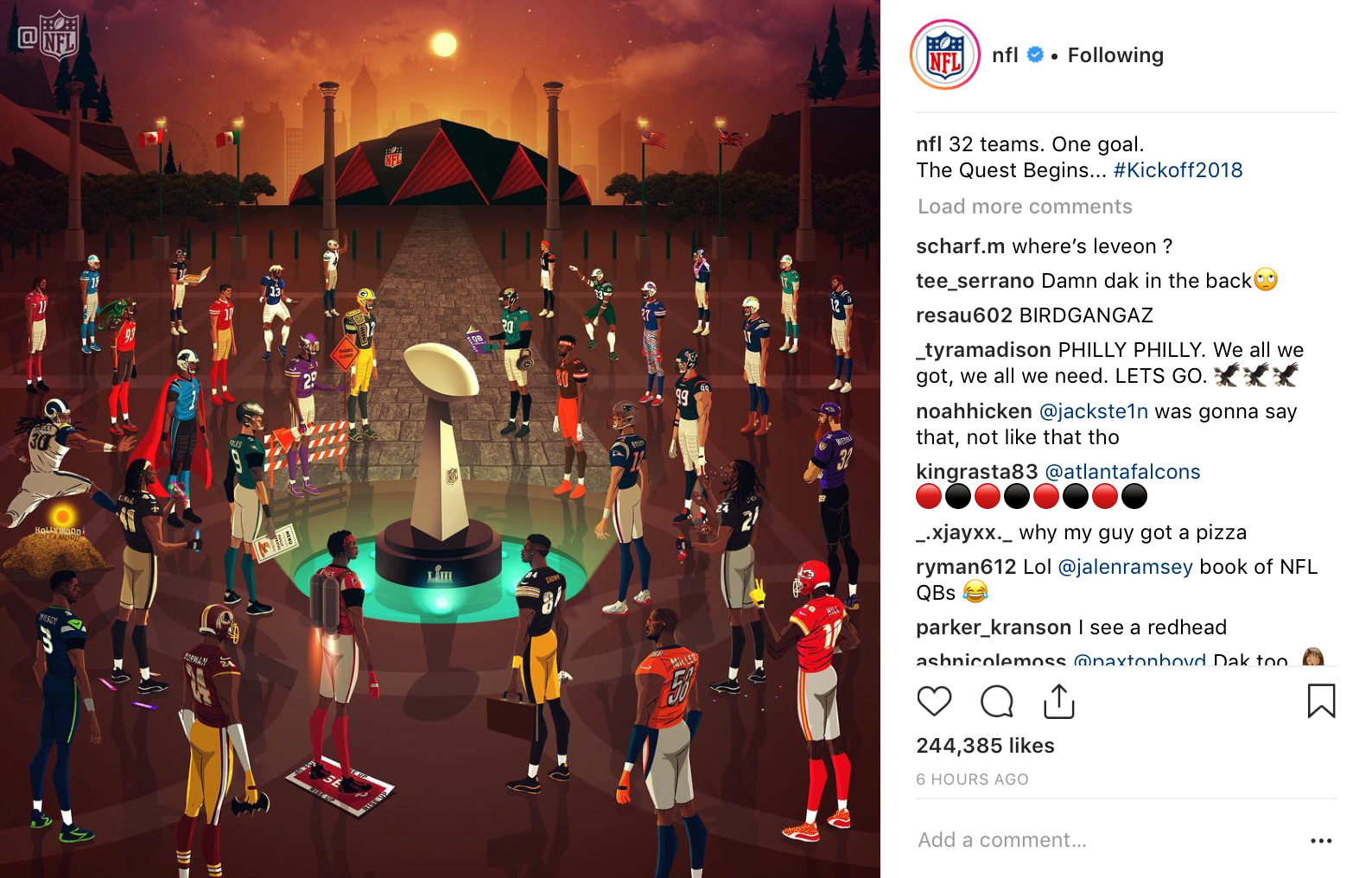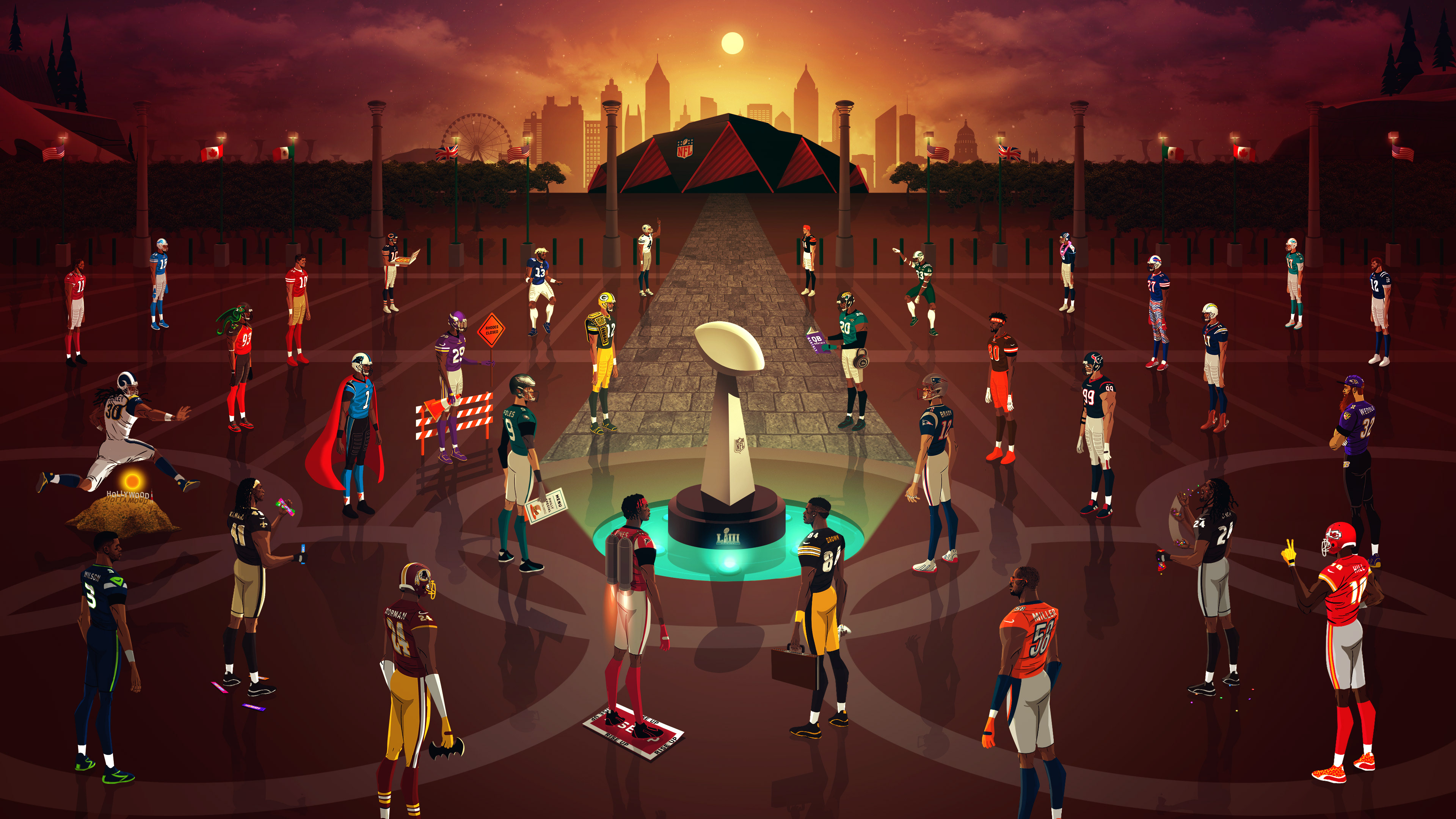 Copyright 2018 Albert Lee. All rights Reserved