NFL NETWORK: Marquette King Doesn't Care What You Think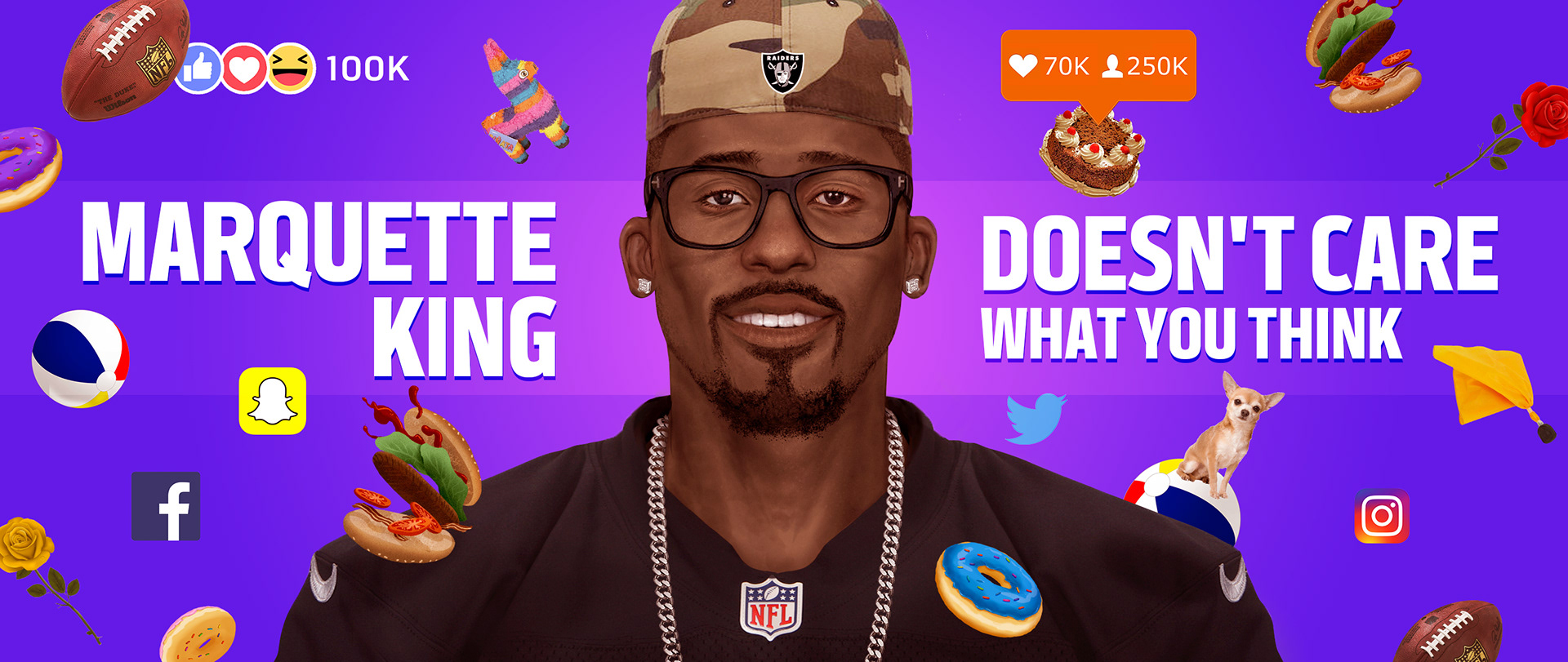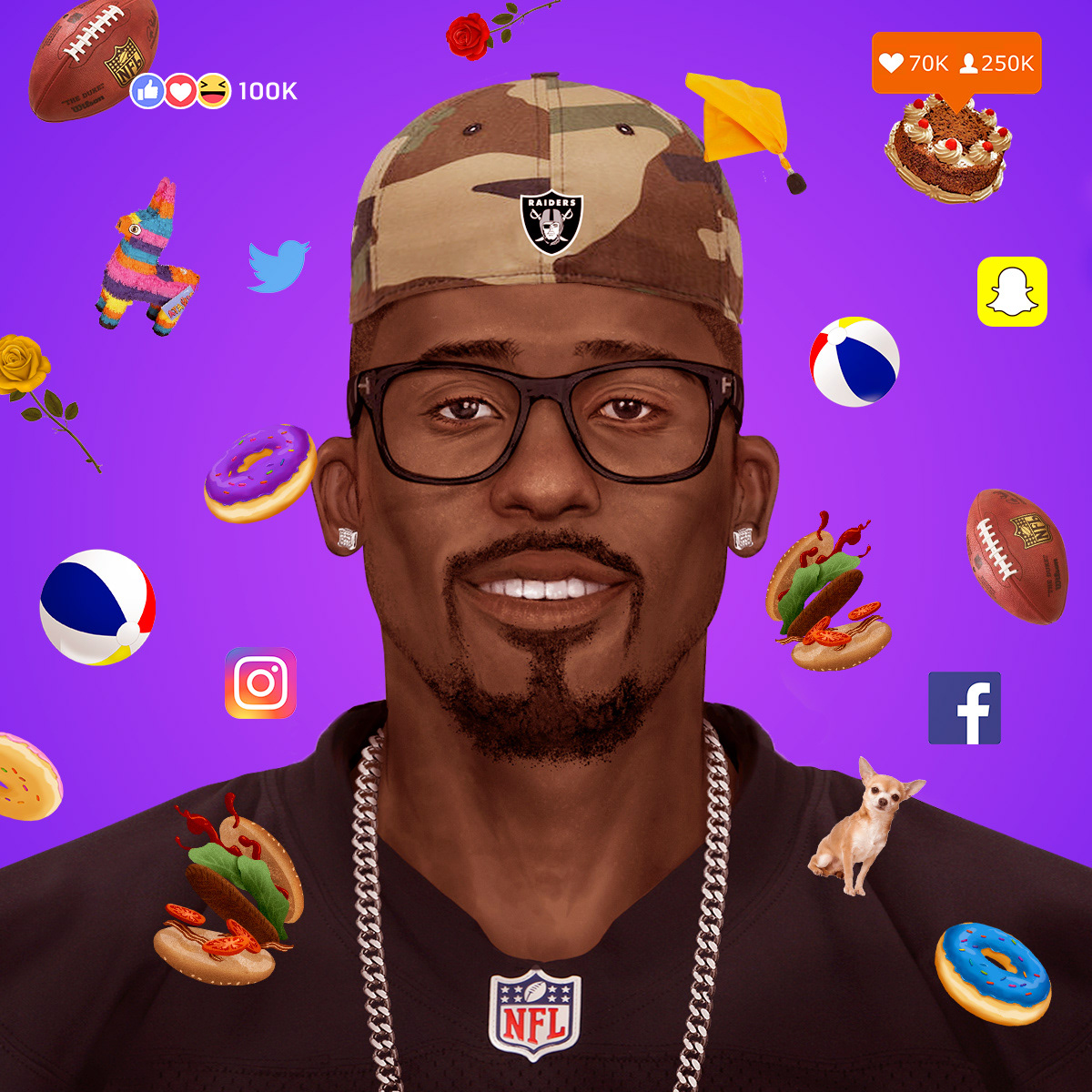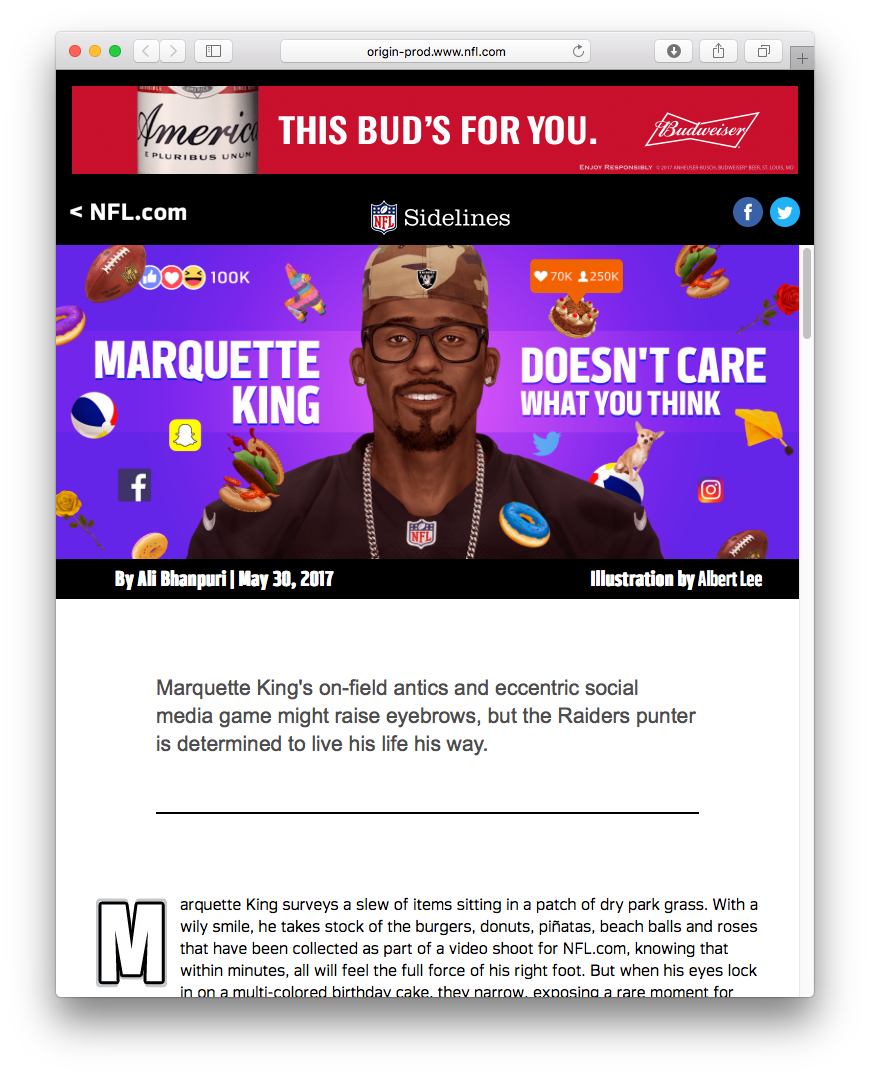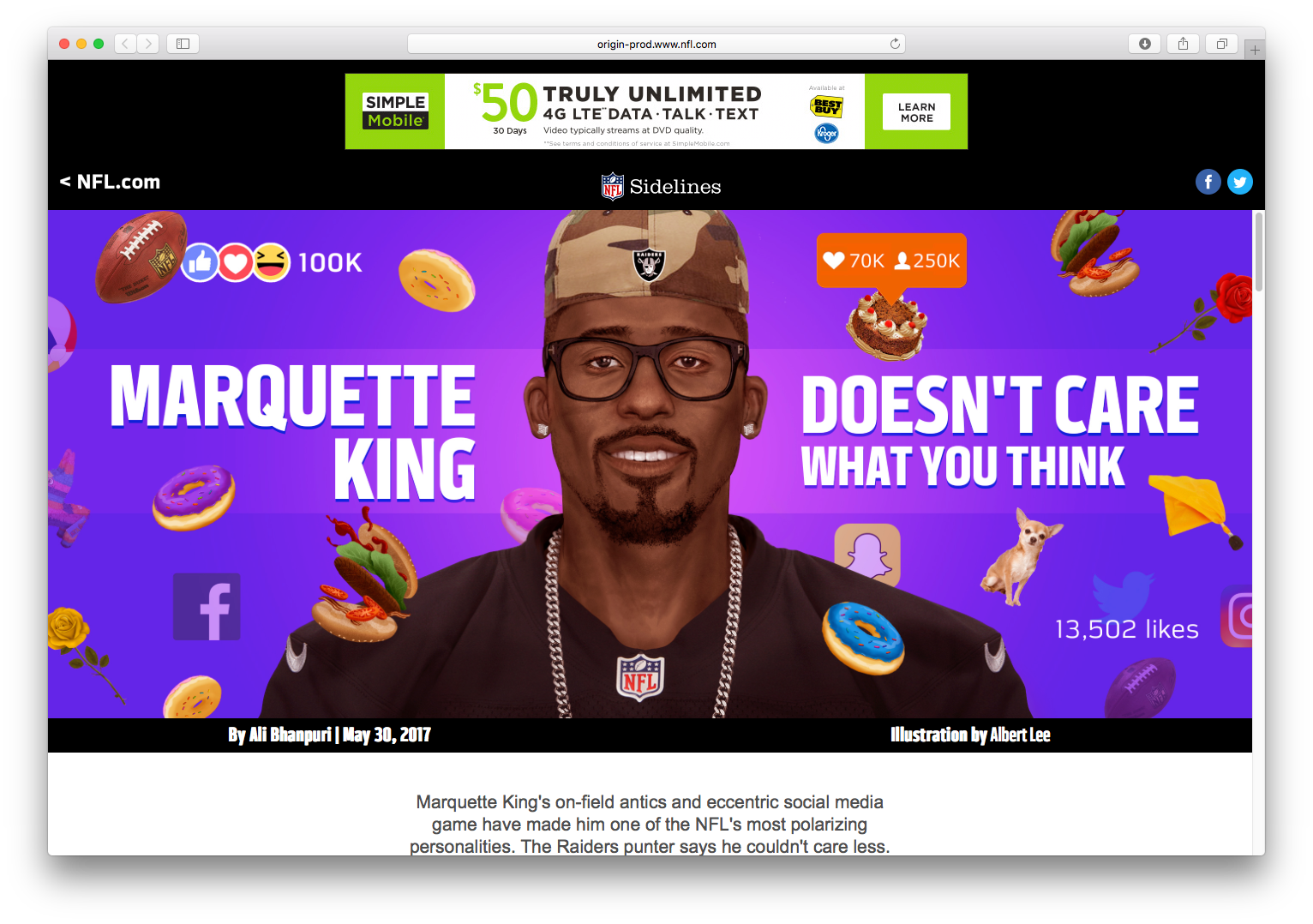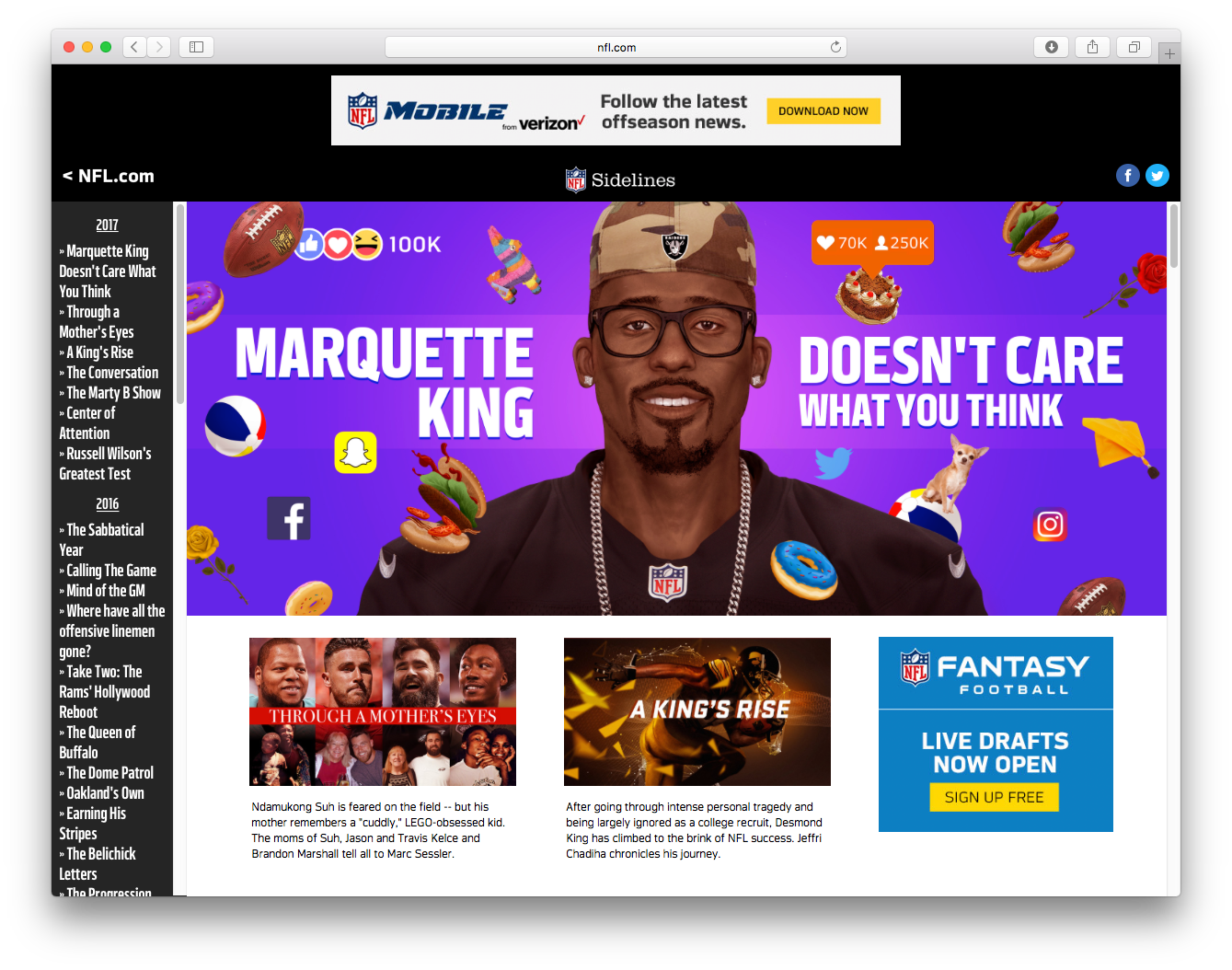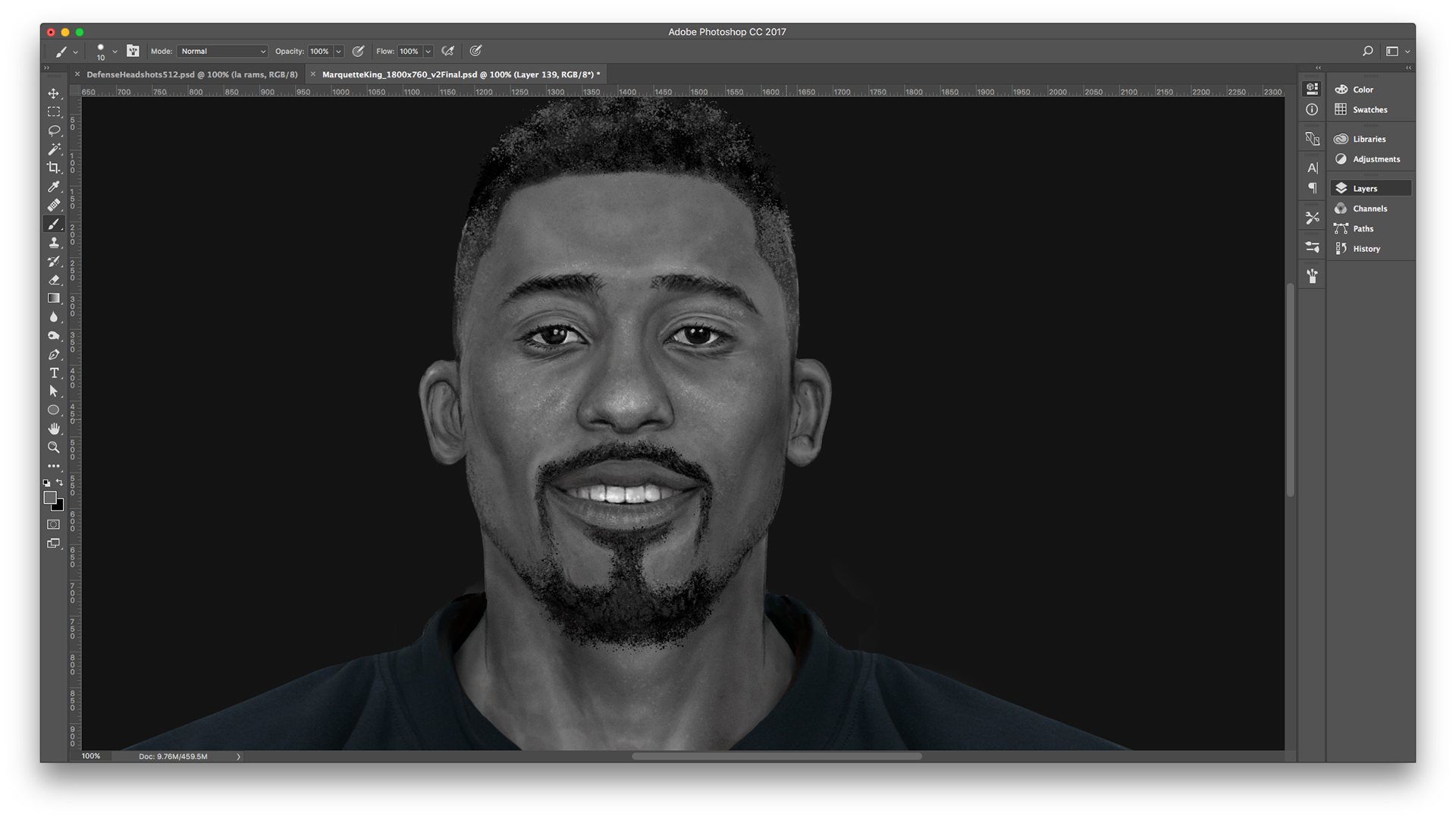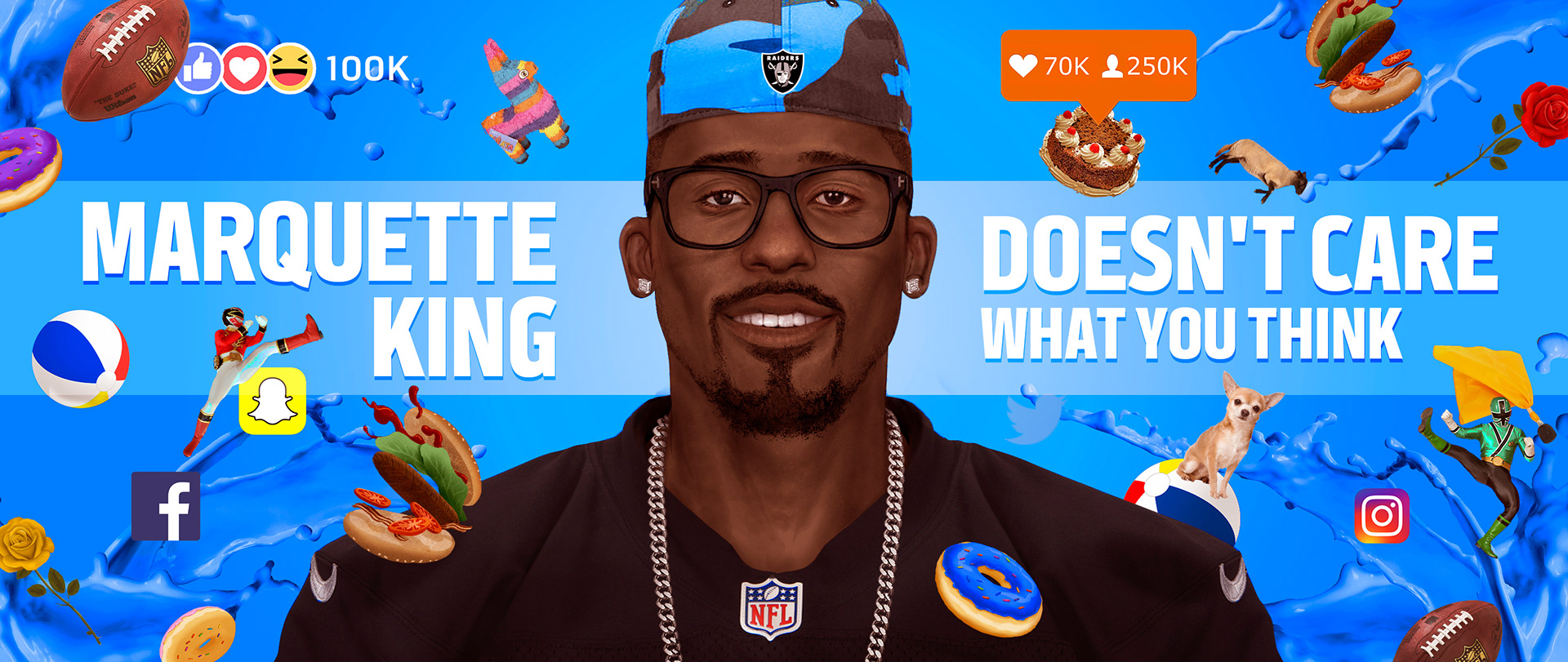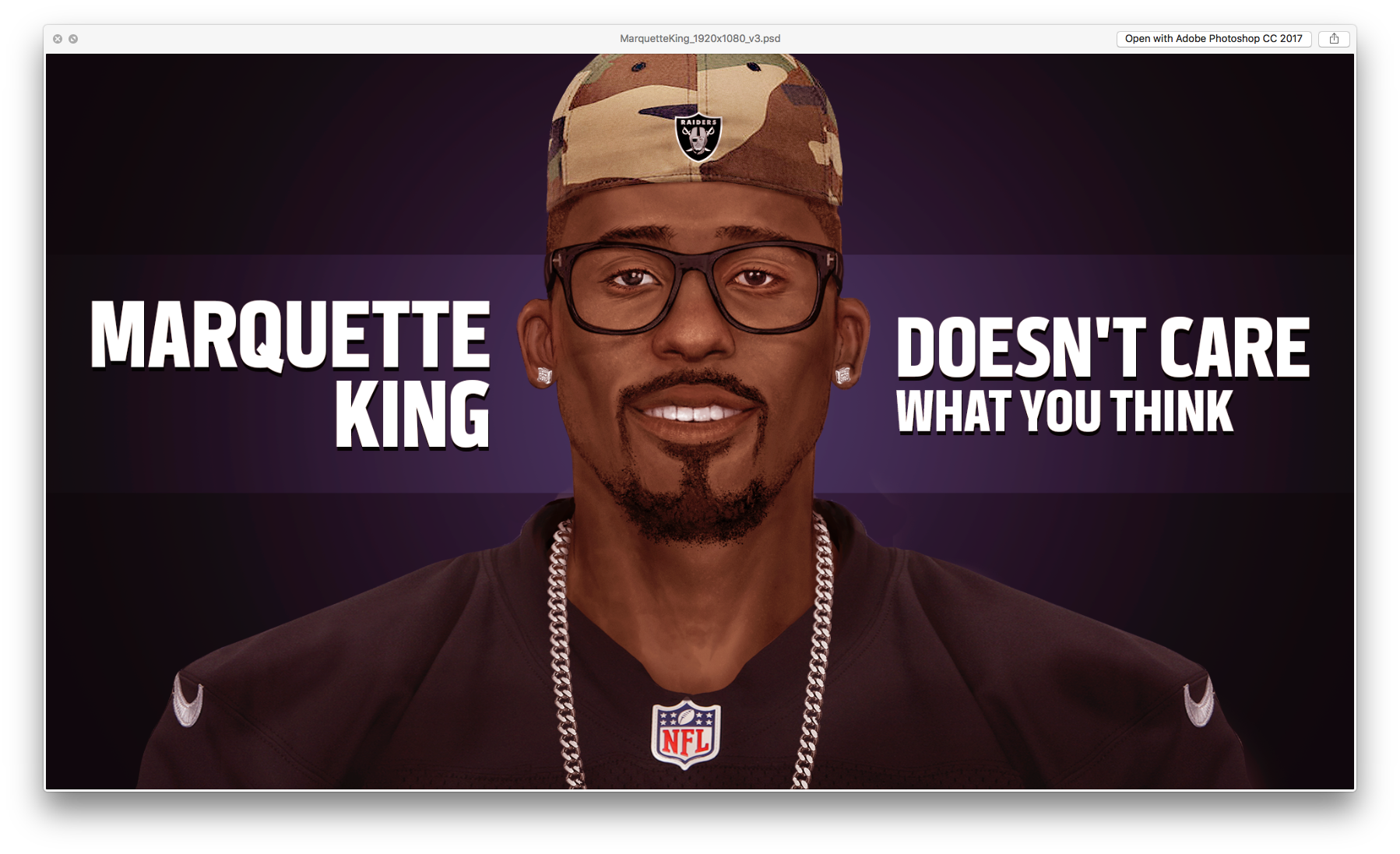 "Marquette King's on-field antics and eccentric social media game might raise eyebrows, but the Raiders punter is unapologetically living his life his way."
The portrait of Marquette King was illustrated and digitally painted in Photoshop. Copyright 2017 Albert Lee. All Rights Reserved.