NFL Networks: The Osweiler Gamble
"Brock Osweiler was seeking the right opportunity. The Texans were seeking a savior. So quarterback and team took a Lone Star State-sized leap of faith. Now, both face high stakes, huge expectations and more than a little heat." I was responsible for illustrating the hero image for this particular Sidelines article featuring quarterback Brock Osweiler.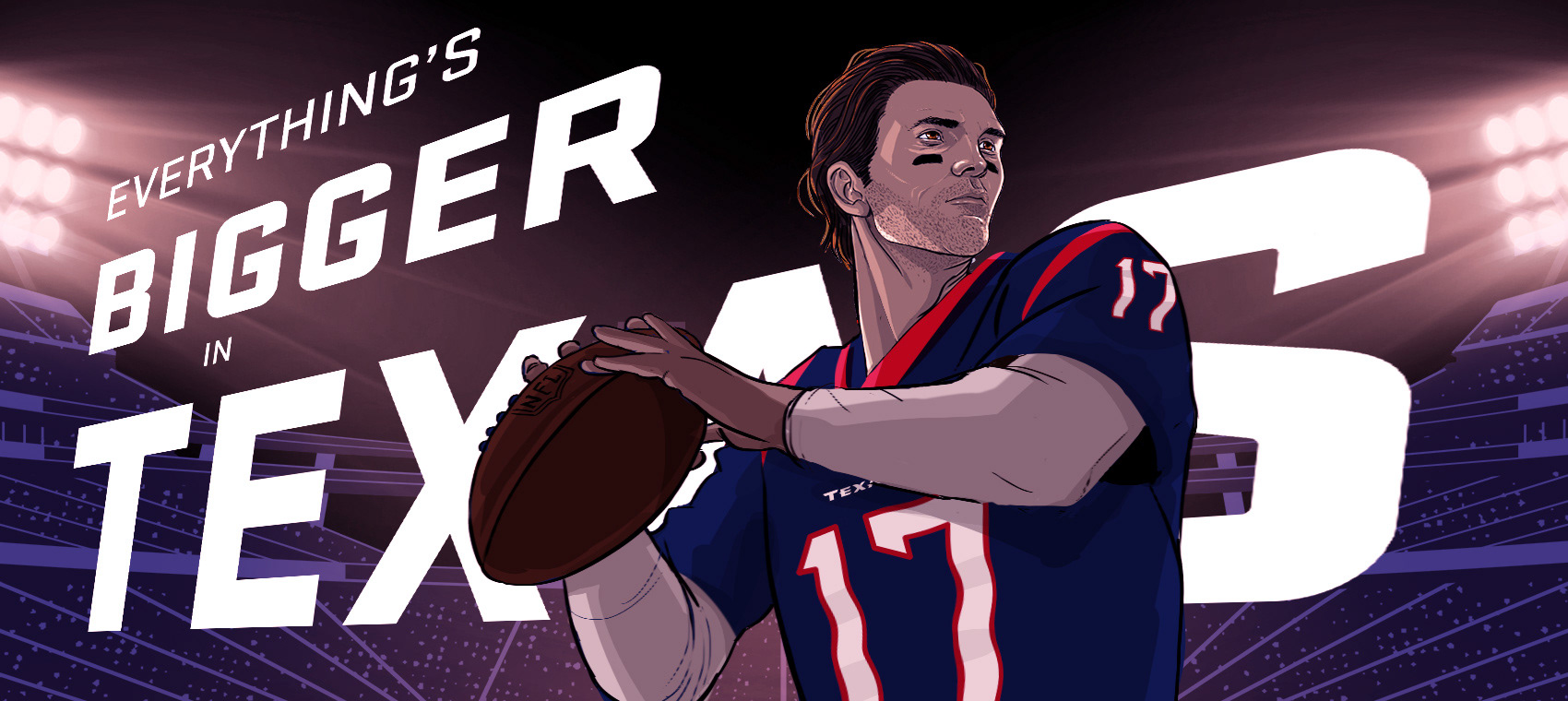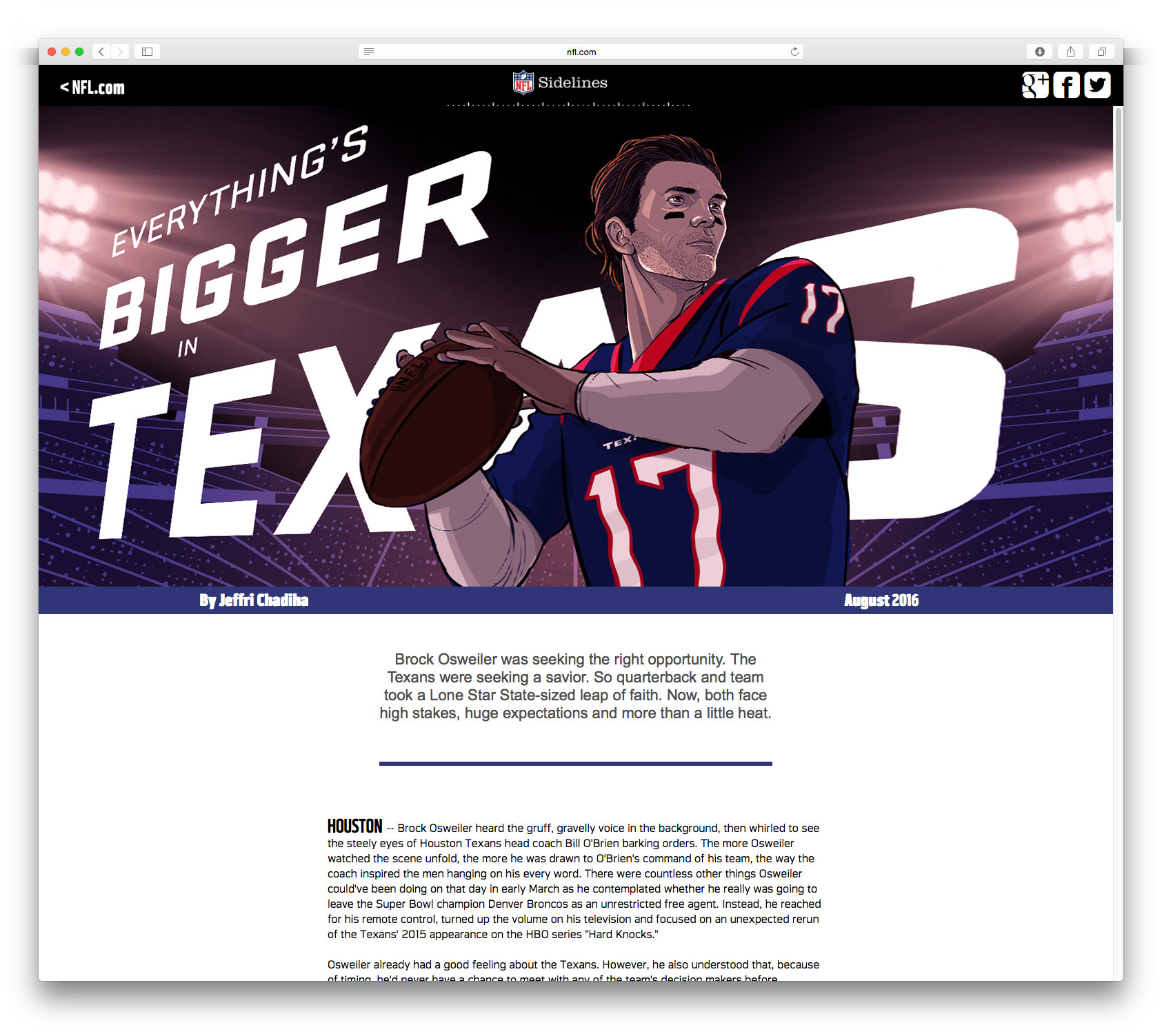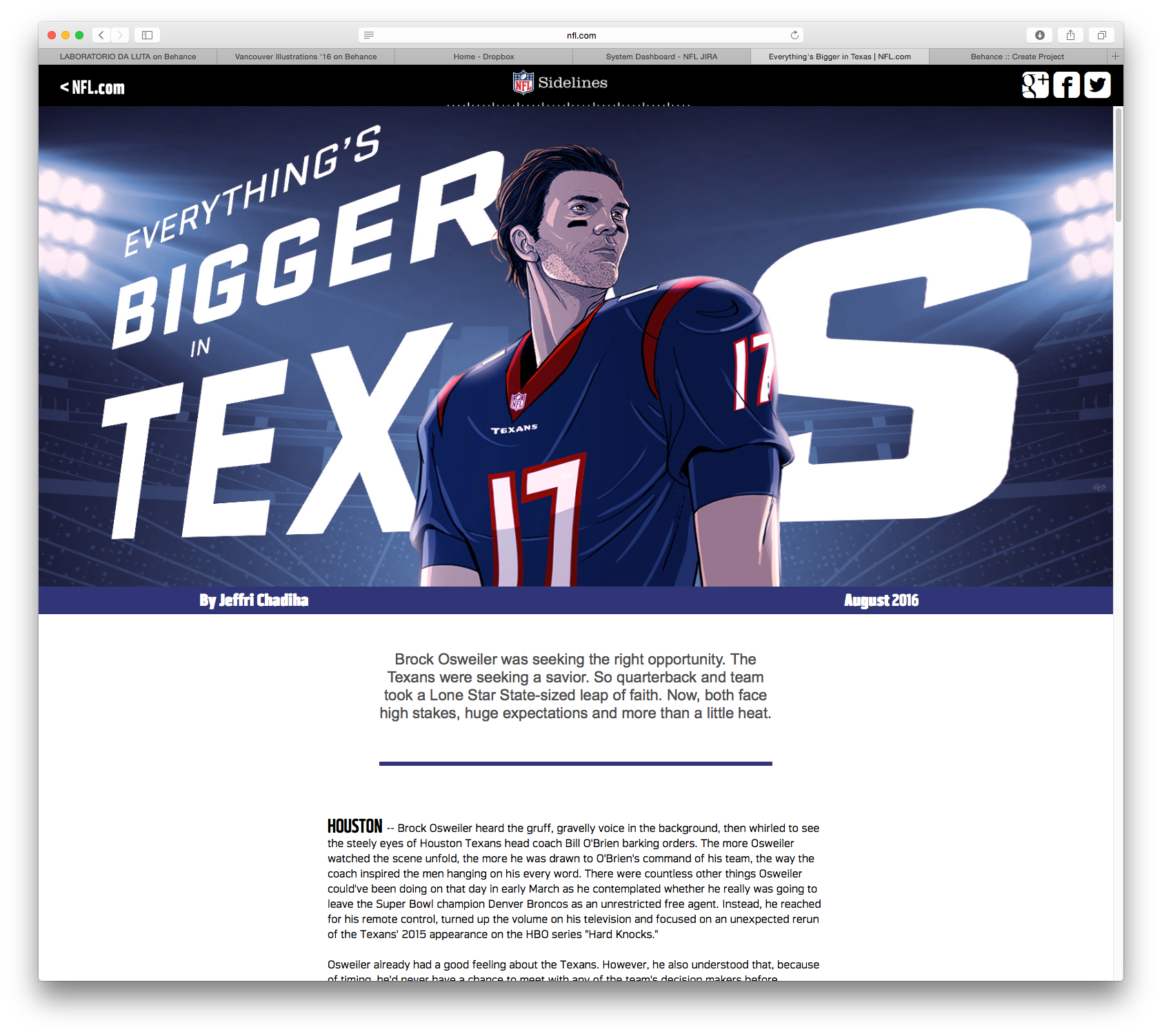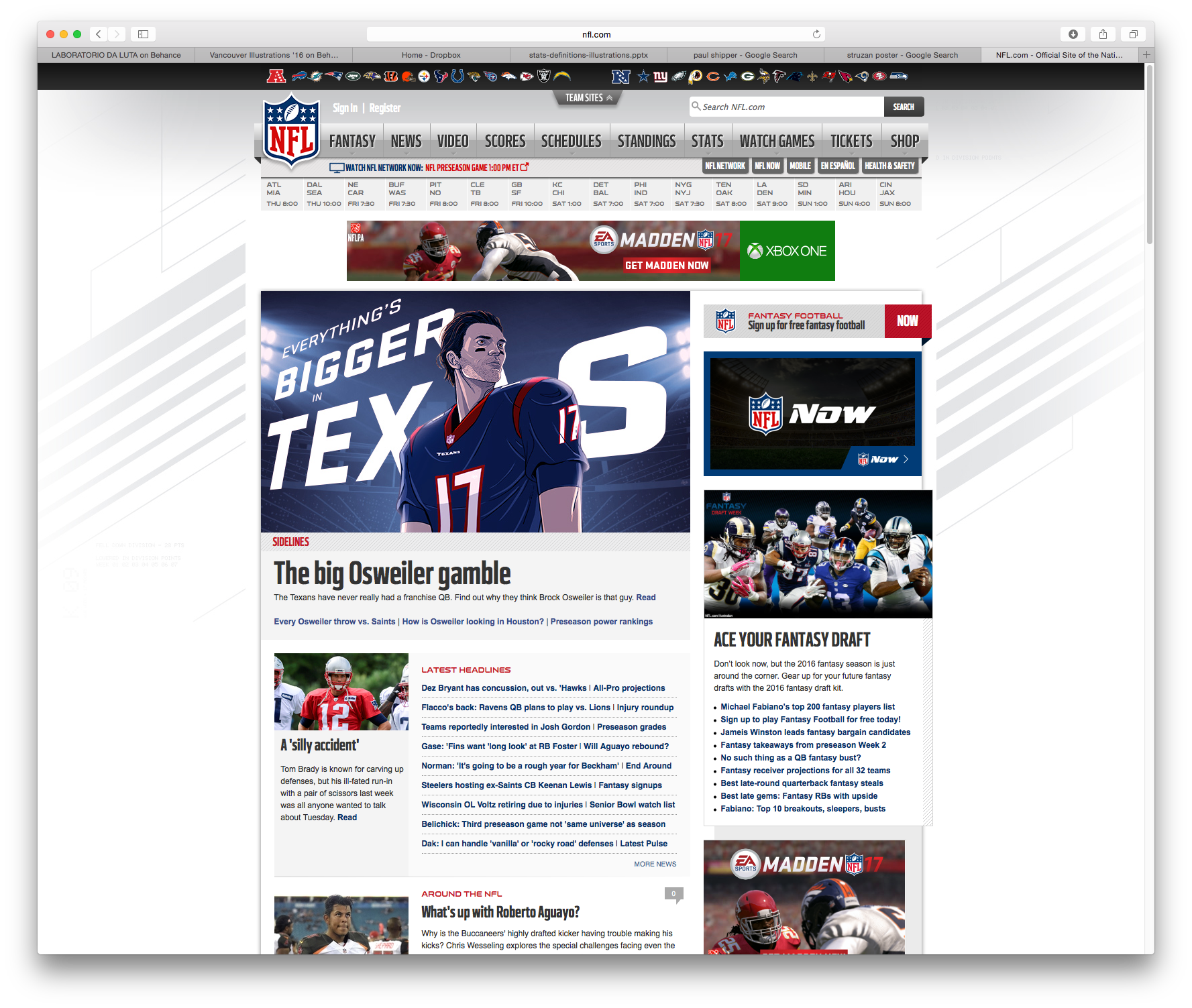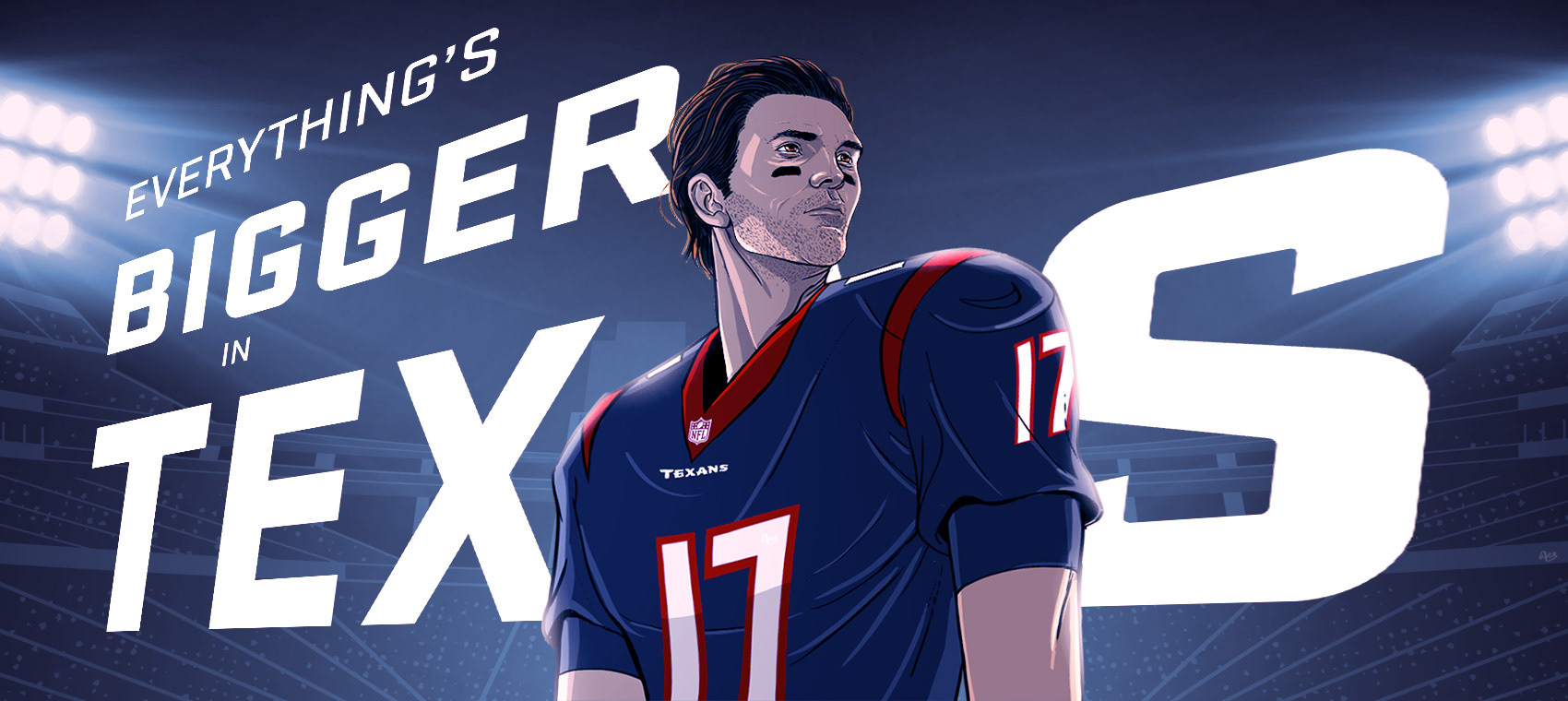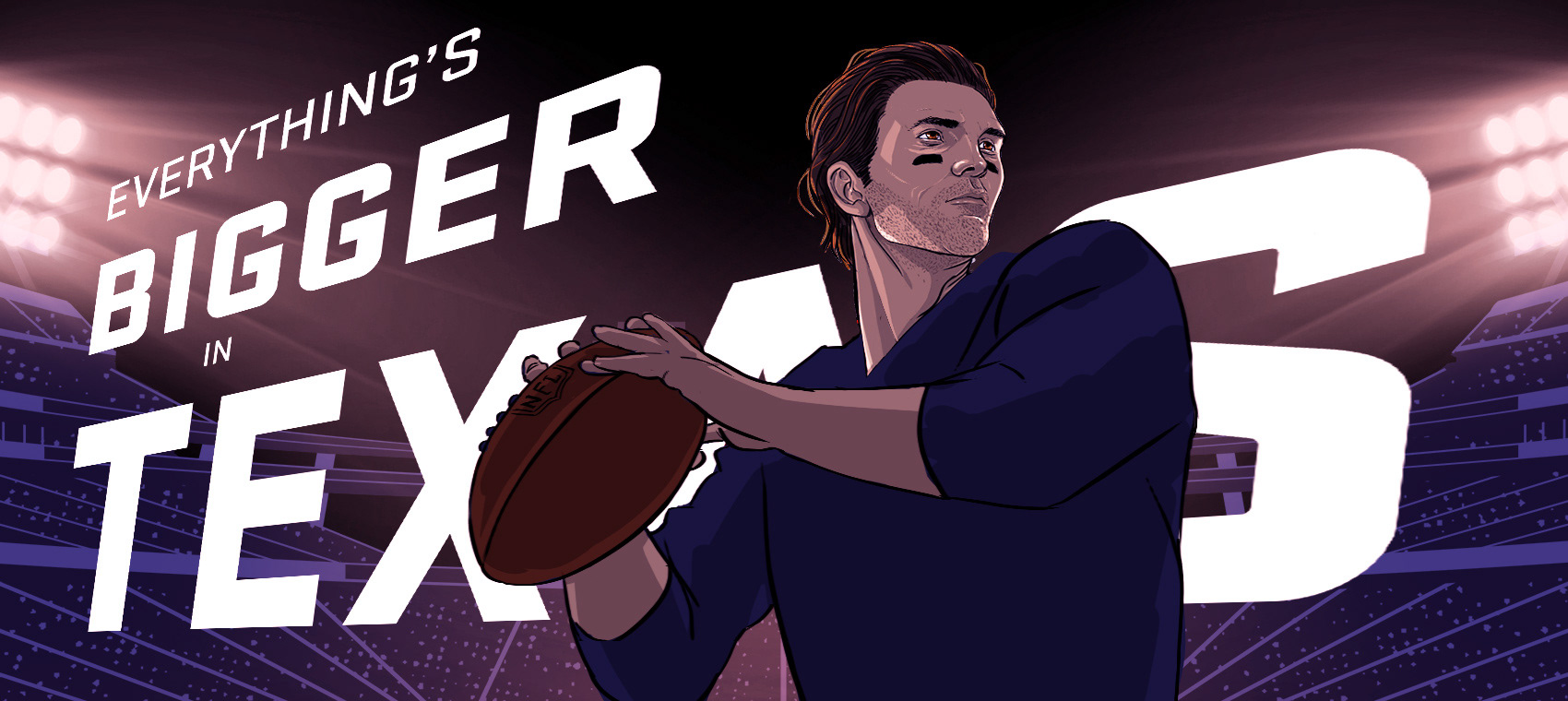 Above: Here is a rough version of an alternate pose for the comp that I preferred but abandoned due to the clients' wishes. 
Early Rough Version of the Mock up without photo references. Very blocky, anatomically incorrect. Playing with lighting and composition.